> Craftsmanship   > Fine yarns    > The cut    > The manufacture    > Masterpieces in mother-of-pearl    > Ironing    > Controlled Production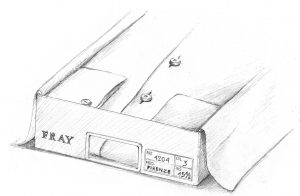 We take great care with our handmade shirts, right through to the final stages of the tailoring process.
Before the shirts leave the factory, each one is carefully inspected for the last time, individually wrapped, and placed in a high quality box made from stiff cardboard.
The finished shirt is now ready to wear: a unique masterpiece of sophisticated tailoring.